Image

Bora Bora Family Vacation by Far & Away
Image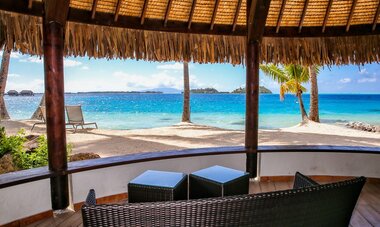 Image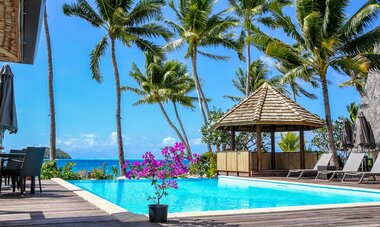 Image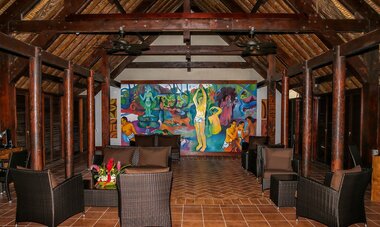 Image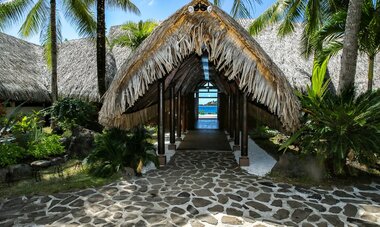 Image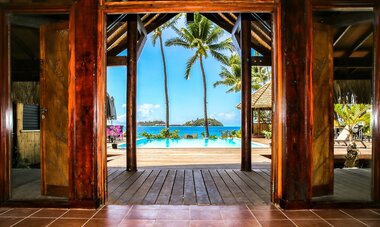 Image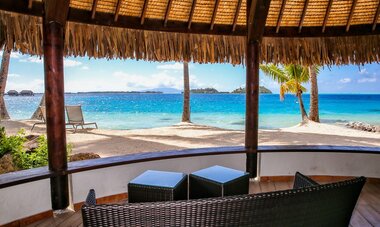 Image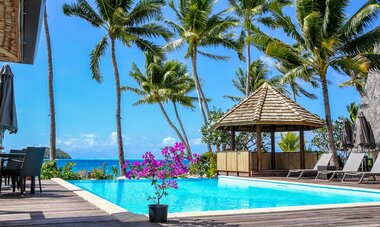 Image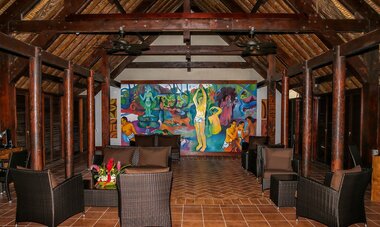 Image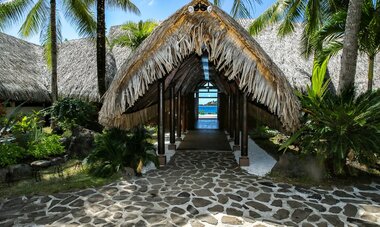 Image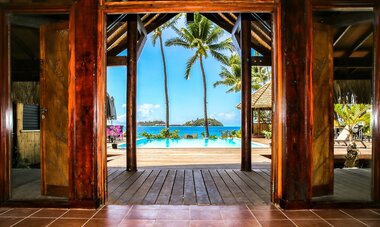 Flights + accommodation
Brought to you by our partner Far & Away Adventures
Included in your package
Roadmap of your stay
Roundtrip flight from Papeete to Bora Bora
Airport to Hotel Transfer
Full Day Lagoon Group Tour with Lunch
The Tahaa Lagoon Tour in Full Day
Ultimate Shark & Ray Watching Cruise
Hotel to Airport Transfer
What you can expect
Family of 3: Travel with your family to the idyllic island of Bora Bora, where clear waters and white sand beaches await. French Polynesia's Bora Bora provides a paradisiacal setting for an unforgettable vacation.
The movie, Bora Bora Family Vacation, effectively captures the spirit of this lovely location. Bora Bora, which is well-known for its picture-perfect beauty, provides a variety of family-friendly activities and experiences.
You will be amazed by the lagoon's magnificence and the majestic Mount Otemanu once you reach Bora Bora. You can dive with your loved ones and discover the underwater delights by taking a leisurely boat excursion, letting the calming waves bring you to remote islands and colorful coral gardens.
Choose to stay in one of the opulent overwater bungalows during your family's trip to Bora Bora so you can enjoy the seclusion and tranquillity of this tropical oasis. Enjoy wonderful meals that are delivered right to your door as you awake to breathtaking views of the turquoise lagoon.
Bora Bora prioritizes relaxing but also provides a wide range of exhilarating excursions. For stunning views, go on a jet ski tour or climb Mount Pahia as a family. Visit the charming village of Vaitape for a more relaxed experience, where you can get a taste of the native cuisine and immerse yourself in Polynesian culture.
Bora Bora is a great place for lovers of water sports due to its mild weather and calm trade winds. Try out some kayaking, paddleboarding, or maybe kiteboarding. The tranquil lagoon waters offer the ideal environment for both novice and seasoned lovers.
The beauty, relaxation, and adventure of a Bora Bora family vacation are unmatched.
Don't pass up the chance to travel to Bora Bora and take in its spectacular beauty and tranquil atmosphere.
Islands included