Image

Bora Bora & Rangiroa Romantic Getaway by Far & Away
Image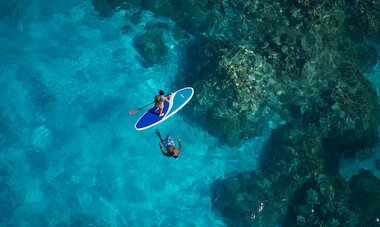 Image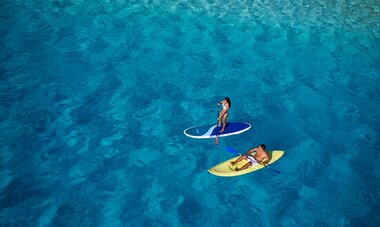 Image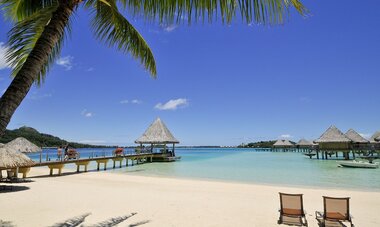 Image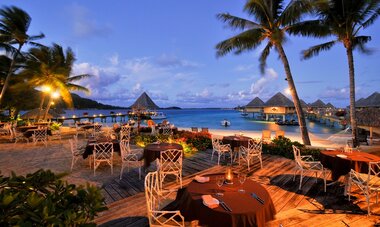 Image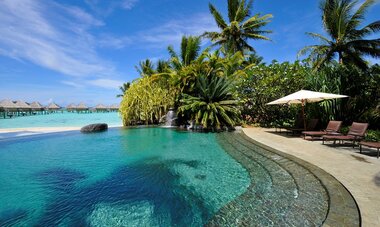 Image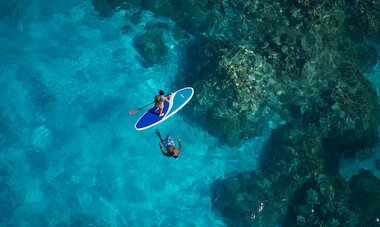 Image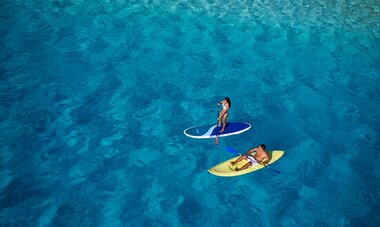 Image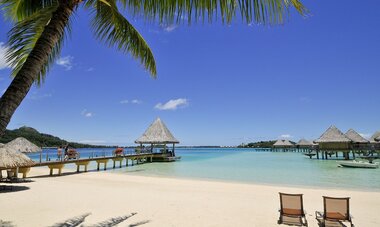 Image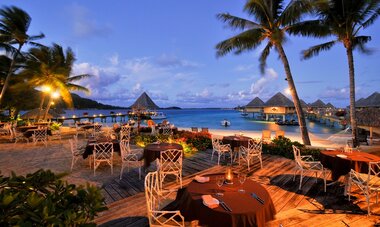 Image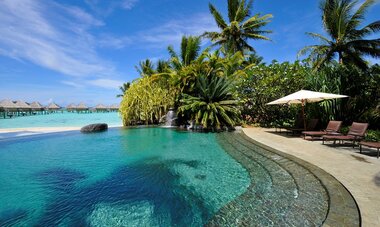 Flights + accommodation
Brought to you by our partner Far & Away Adventures
Included in your package
7 Days Free Full Breakfast
Traditional Fresh Flower Lei Greeting
Roadmap of your stay
Roundtrip flight to Tahiti
Papeete to Rangiroa Flight
Airport to Hotel Transfer
Hotel to Airport Transfer
Rangiroa to Bora Bora Flight
Airport to Hotel Transfer
45 min private flight - Bora Bora and Tupai Atoll
Hotel to Airport Transfer
Bora Bora to Papeete Flight
What you can expect
Honeymoon in Bora Bora and Rangiroa: A Romantic Getaway awaits, where pristine beaches, crystal-clear waters, and tropical serenity blend seamlessly. Indulge in the allure of these breathtaking destinations, where secluded luxury and natural beauty converge. By booking our exclusive honeymoon package, an idyllic escape is guaranteed.
Begin your journey with a passive sunset along Bora Bora's enchanting lagoon, accompanied by the soothing sound of gentle waves. Embrace the passive tranquility of your overwater bungalow, adorned with elegant furnishings and a private deck boasting mesmerizing views. Allow yourself to be pampered with intimate candlelit dinners and rejuvenating spa treatments, all while passively taking in the unparalleled surroundings.
Moving to the idyllic paradise of Rangiroa, where endless stretches of untouched white sand await your passive exploration. Dive into the vibrant underwater world, hand in hand with your beloved, as colorful marine life dances beneath the surface. Experience the serenity of drifting along the peaceful Rangiroa lagoon on a traditional outrigger canoe, basking in the passive beauty of this remote oasis.
Don't miss the chance to embark on a passive honeymoon of a lifetime, where love and tranquility intertwine amidst the captivating allure of Bora Bora and Rangiroa. Book now and let the magic of these paradisiacal islands create everlasting memories for you and your loved one.
Terms and Conditions: Rates are per person based on double occupancy unless otherwise noted. Rates on hotel packages are subject to a 10% to 20% surcharge during peak season dates from December 19 to January 4 and from April 1 to October 31. Package availability, pricing, and features are subject to change without notice. Cancellation and change fees apply. A valid Passport is required, and a visa may be required for non-US and Canadian citizens. Other conditions apply.