Image

Escape to Paradise: Huahine Guesthouse by Far & Away
Image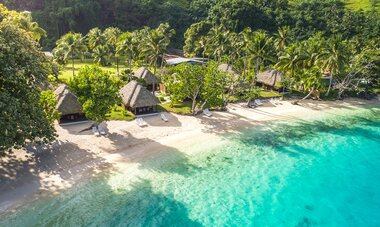 Image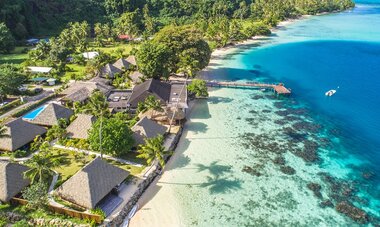 Image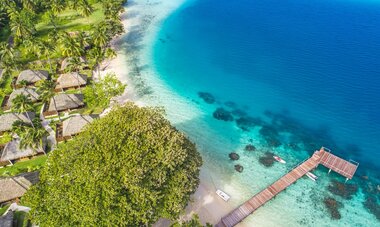 Image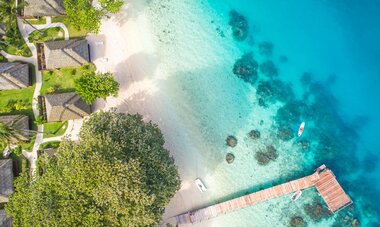 Image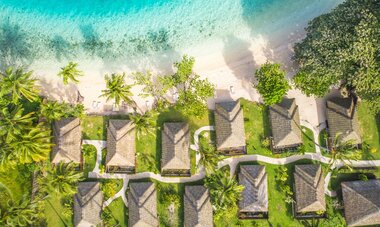 Image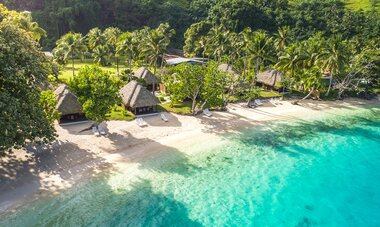 Image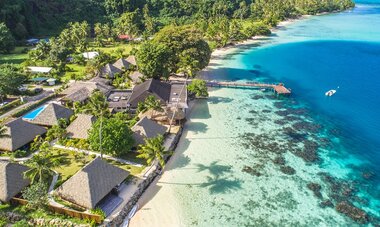 Image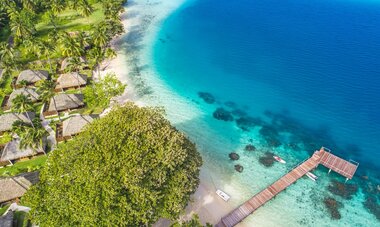 Image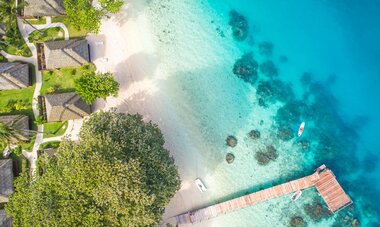 Image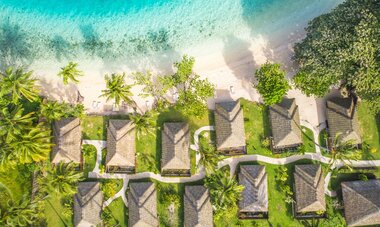 Flights + accommodation
Brought to you by our partner Far & Away Adventures
Included in your package
Traditional Fresh Flower Lei Greeting
Roadmap of your stay
Roundtrip flight to Tahiti
Roundtrip flight from Papeete to Huahine
Airport to Hotel Transfer
Hotel to Airport Transfer
What you can expect
With the Huahine Paradise Guesthouse Package, find the ideal escape. Experience Huahine's magnificent splendor; it is a wonderful tropical haven. A luxury and wonderful experience is provided by this exclusive package in one of the most beautiful places on earth.
You may unwind and unwind in the convenience of a beautiful guesthouse tucked away among lush vegetation and pristine beaches with the Huahine Paradise Guesthouse Package. This hidden gem offers a peaceful retreat from the daily commotion with its serene atmosphere and gracious service.
You will be provided with a variety of facilities and services during your stay to meet all of your needs. Enjoy delectable meals made by talented chefs while tasting the tastes of the regional cuisine. Explore the island's natural wonders and cultural legacy with the help of the guesthouse's array of activities and excursions.
Every activity, from relaxing on the sun-kissed beaches to snorkeling in the pristine waters, is intended to leave visitors with priceless memories. Take in the peace of the guesthouse and let your cares go away as you take in Huahine's natural beauty. A flawless experience is provided by the Huahine Paradise Guesthouse Package, which handles all the logistics so you can just relax and take it all in.
This package is designed to satisfy your needs, whether you're looking for a restorative getaway or a romantic retreat. The staff at the guesthouse is committed to giving you individualized service and making sure your stay is nothing short of spectacular.
Book today and travel to paradise, where you'll find stunning scenery, welcoming people, and priceless memories. The Huahine Paradise Guesthouse Package is the pinnacle of paradise in the tropics.
Islands included
Terms and Conditions: Rates are per person based on double occupancy unless otherwise noted. Rates on hotel packages are subject to a 10% to 20% surcharge during peak season dates from December 19 to January 4 and from April 1 to October 31. Package availability, pricing, and features are subject to change without notice. Cancellation and change fees apply. A valid Passport is required, and a visa may be required for non-US and Canadian citizens. Other conditions apply.