Image

Huahine Honeymoon in Paradise by Far & Away
Image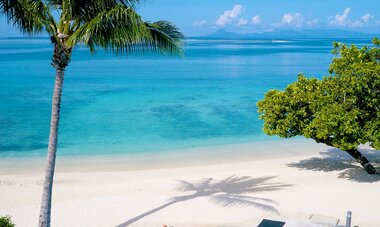 Image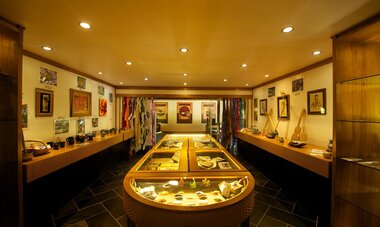 Image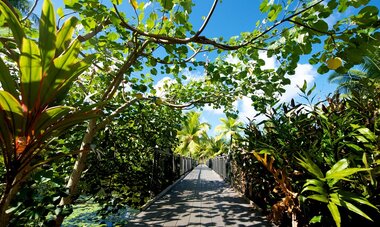 Image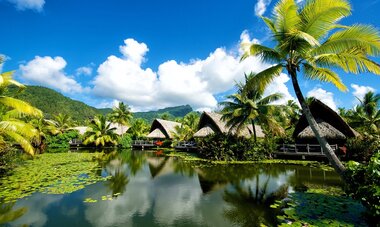 Image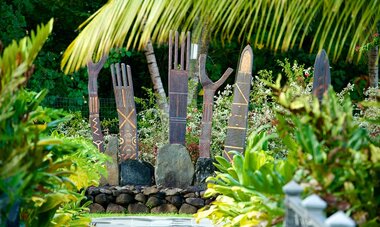 Image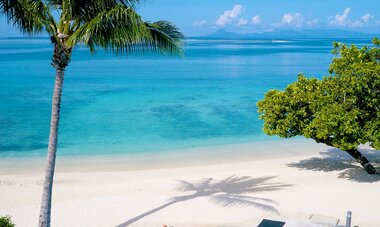 Image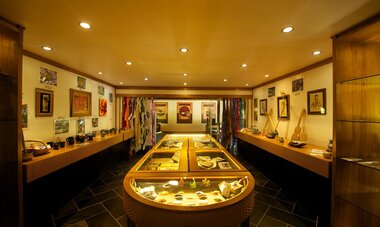 Image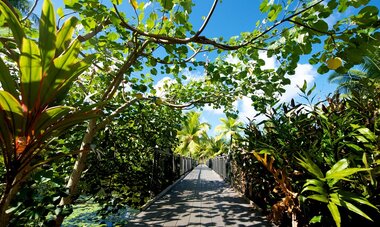 Image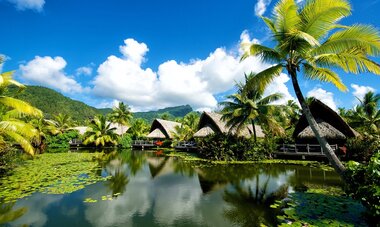 Image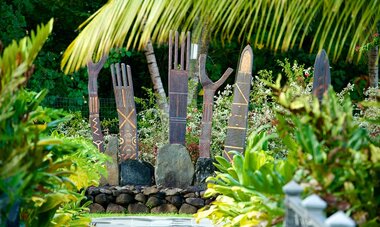 Flights + accommodation
Brought to you by our partner Far & Away Adventures
Included in your package
Traditional Fresh Flower Lei Greeting
Roadmap of your stay
Roundtrip flight to Tahiti
Roundtrip flight from Papeete to Huahine
Airport to Hotel Transfer
Hotel to Airport Transfer
What you can expect
Our charming Huahine Honeymoon package will transport you to the height of romance. You will be enchanted by Huahine, a secret treasure tucked away in French Polynesia, from the time you arrive because of its ideal beauty and serenity. As you go off on an extraordinary voyage of love and discovery, lose yourself in the alluring atmosphere.
Enjoy elegantly decorated, opulently appointed lodging with breathtaking ocean views. Our caring and discreet personnel will attend to all of your needs, ensuring that your honeymoon is full of blissful and relaxing moments. Enjoy the ultimate solitude and privacy while you make priceless memories with your loved one.
Relax on spotless white-sand beaches with your partner as the soft waves caress your feet. Enjoy leisurely strolls along the beach while admiring the sunset's golden tones. Your love tale will have the ideal setting in Huahine's magnificent natural splendor. Immerse yourself in the colorful marine life-filled, clear waters.
Take a snorkeling trip to explore the vibrant coral reefs that lay beneath the water's surface. Dive into a world of wonder and awe hand in hand with your spouse. Enjoy opulent dining occasions that combine French and Polynesian cuisines. Let our top-notch chefs entice your taste buds with their delectable creations.
Every meal will be a celebration of your love, from romantic breakfasts in bed to exclusive candlelit dinners on the beach. A Huahine honeymoon package includes a variety of activities and outings that are designed to produce priceless memories. Every encounter will be infused with love and passion, whether you decide to learn more about the island's fascinating history and culture, go on a romantic sunset cruise, or just unwind by the infinity pool.
Start your enduring romantic trip in the alluring embrace of Huahine. A Huahine Honeymoon package is there to entice you to go on a unique romantic journey.
Make a reservation today and let Huahine's magic enchant you, leaving you with lifelong memories. A Huahine Honeymoon is a tale of paradise-based love.
 
Islands included
Terms and Conditions: Rates are per person based on double occupancy unless otherwise noted. Rates on hotel packages are subject to a 10% to 20% surcharge during peak season dates from December 19 to January 4 and from April 1 to October 31. Package availability, pricing, and features are subject to change without notice. Cancellation and change fees apply. A valid Passport is required, and a visa may be required for non-US and Canadian citizens. Other conditions apply.