Image

Paul Gauguin: Society Islands Experience by Far & Away
Image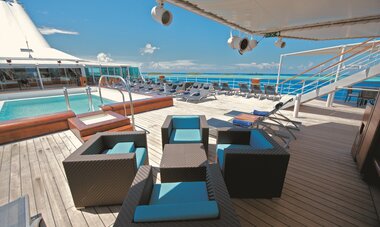 Image
Image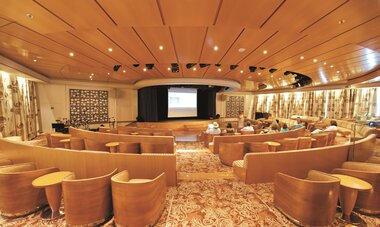 Image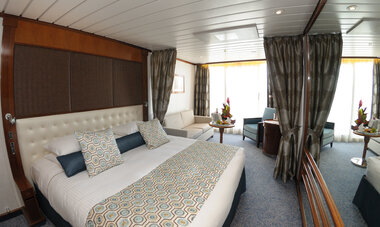 Image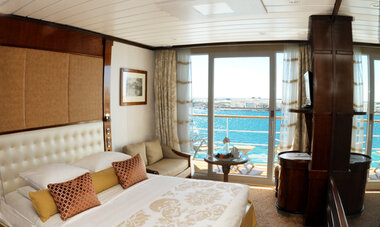 Image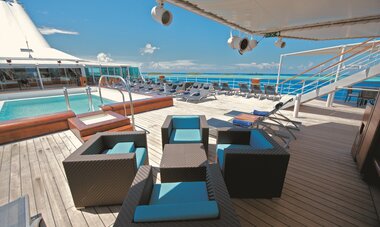 Image
Image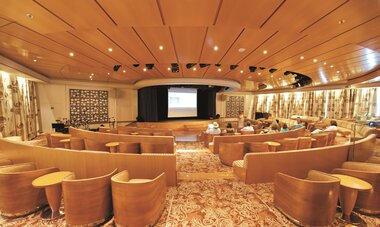 Image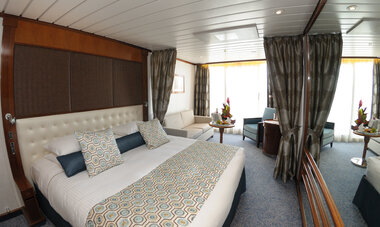 Image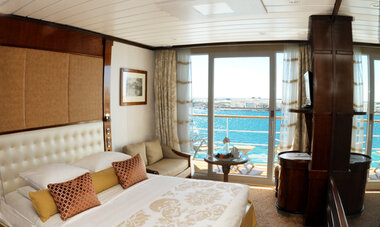 Flights + Cruise
Price valid until Dec 2,2023
Brought to you by our partner Far & Away Adventures
Included in your package
Traditional Fresh Flower Lei Greeting
1 Day Continental Breakfast
Roadmap of your stay
Roundtrip flight to Tahiti
Airport to Hotel Transfer
8 days cruise with Paul Gauguin, F Porthole Stateroom
What you can expect
Embark on an unforgettable adventure with our exclusive Society Islands Cruise Package. This extraordinary vacation offers a mesmerizing journey through the picturesque Society Islands, where breathtaking beauty and captivating charm await at every turn.
The Society Islands Cruise Package takes you on a remarkable voyage to some of the most enchanting destinations in French Polynesia. Immerse yourself in the allure of Tahiti, Bora Bora, Moorea, and Huahine, as you sail through turquoise waters, surrounded by lush tropical landscapes and pristine white-sand beaches.
The focus is firmly on luxury and relaxation. Indulge in the passive comforts of a deluxe cruise ship, where attentive staff cater to your every need, and enjoy exquisite dining options offering a fusion of local and international cuisine. The Society Islands Cruise Package offers a myriad of activities and experiences for all types of travelers. Dive into the crystal-clear waters and explore vibrant coral reefs teeming with marine life, or simply unwind on the deck and soak up the sun while admiring the breathtaking vistas.
Transitioning between each island is a seamless and stress-free experience, allowing you to fully embrace the beauty of the Society Islands. From the iconic overwater bungalows of Bora Bora to the lush mountain peaks of Moorea, each stop on the itinerary showcases the unique charm and allure of this tropical paradise. During the Society Islands Cruise Package, you'll have the opportunity to partake in various shore excursions, including cultural tours, snorkeling adventures, and leisurely strolls through quaint villages.
Immerse yourself in the rich Polynesian culture and learn about the traditions and history of these captivating islands. Whether you're seeking a romantic getaway, a family vacation, or a solo adventure, this Cruise Package promises an unparalleled experience.
Let the soothing rhythm of the ocean guide you on this remarkable journey, where natural wonders and idyllic landscapes create memories to last a lifetime. Book your Society Islands Cruise Package today and embark on a voyage of a lifetime.
Rates are per person based on double occupancy unless otherwise noted. Rates on hotel packages are subject to a 10% to 20% surcharge during peak season dates from December 19 to January 4 and from April 1 to October 31. Package availability, pricing, and features are subject to change without notice. Cancellation and change fees apply. A valid Passport is required, and a visa may be required for non-US and Canadian citizens. Other conditions apply.