Image
Raiatea Honeymoon Haven by Far & Away
Image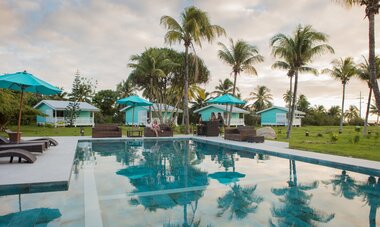 Image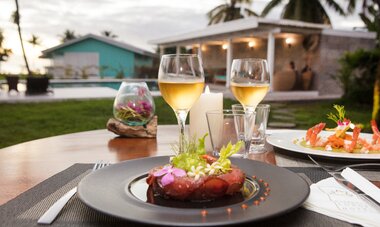 Image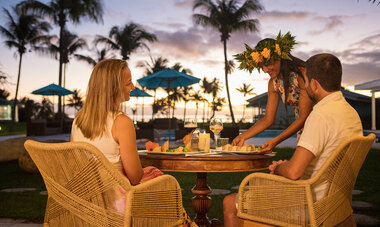 Image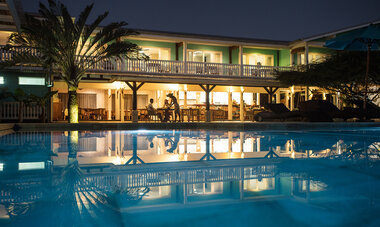 Image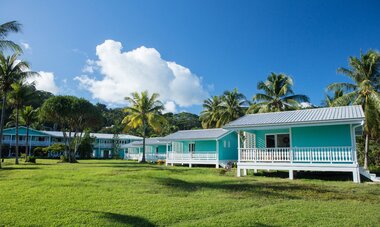 Image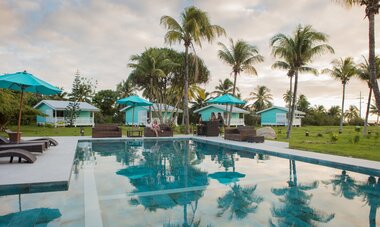 Image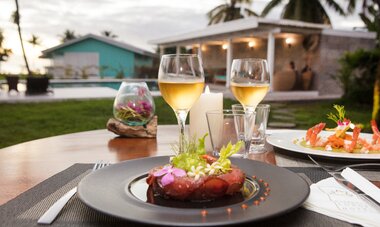 Image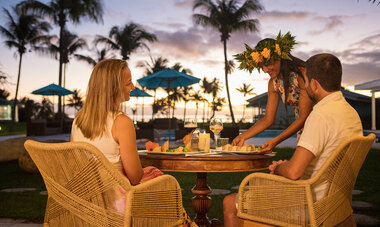 Image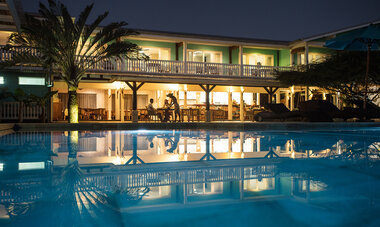 Image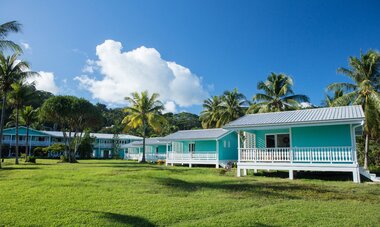 Flights + accommodation
Brought to you by our partner Far & Away Adventures
Included in your package
Traditional Fresh Flower Lei Greeting
Roadmap of your stay
Roundtrip flight to Tahiti
Roundtrip flight from Papeete to Raiatea
Airport to Hotel Transfer
Hotel to Airport Transfer
What you can expect
Experience the ultimate romantic getaway with our luxurious Raiatea Honeymoon Package. This exquisite package is designed to pamper newlyweds in the breathtaking beauty of Raiatea, allowing them to create memories that will last a lifetime.
The Raiatea Honeymoon Package offers a blissful escape from the ordinary, immersing couples in a serene and idyllic setting. From the moment you arrive, you will be greeted with a warm welcome and impeccable service, ensuring a truly unforgettable experience.
Indulge in the luxurious accommodations provided by our exclusive resort, where every detail has been carefully curated to create a romantic ambiance. From private bungalows nestled along the pristine shoreline to stunning views of the turquoise lagoon, you will find yourself surrounded by natural beauty.
During your stay, you can partake in a range of activities specially designed for couples. Take a romantic sunset cruise along the sparkling waters, or embark on a snorkeling adventure to discover the vibrant marine life beneath the surface. Unwind with a couples' massage at our tranquil spa, where expert therapists will melt away your stress.
Our Raiatea Honeymoon Package includes gourmet dining experiences that will tantalize your taste buds. Indulge in candlelit dinners on the beach, savoring delicious cuisine prepared by our talented chefs. Toast to your love with a glass of champagne as you enjoy the mesmerizing sunset. With its pristine beaches, crystal-clear waters, and lush landscapes, Raiatea sets the perfect backdrop for a romantic escape.
Whether you're strolling hand in hand along the white sandy beaches or exploring the vibrant coral reefs, you'll find yourself immersed in a world of natural wonder and tranquility. Don't miss the opportunity to embark on a truly enchanting journey with our Raiatea Honeymoon Package. Let us take care of every detail, allowing you to focus on each other and create cherished memories. Book your dream honeymoon today and embark on a romantic adventure in Raiatea.
Islands included
Rates are per person based on double occupancy unless otherwise noted. Rates on hotel packages are subject to a 10% to 20% surcharge during peak season dates from December 19 to January 4 and from April 1 to October 31. Package availability, pricing, and features are subject to change without notice. Cancellation and change fees apply. A valid Passport is required, and a visa may be required for non-US and Canadian citizens. Other conditions apply.