Image

Raiatea's Picturesque Bungalow by Far & Away
Image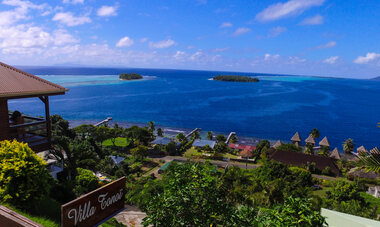 Image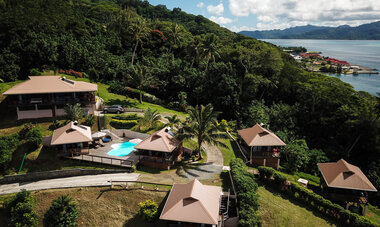 Image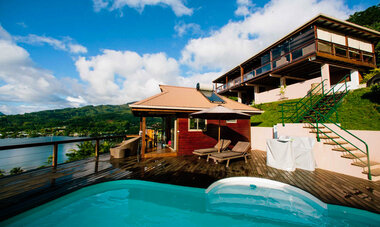 Image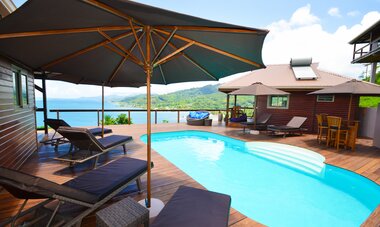 Image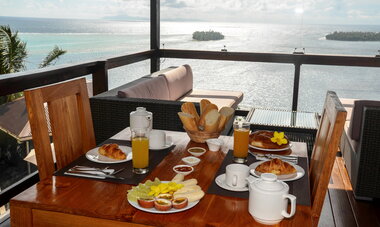 Image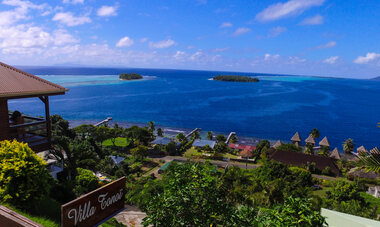 Image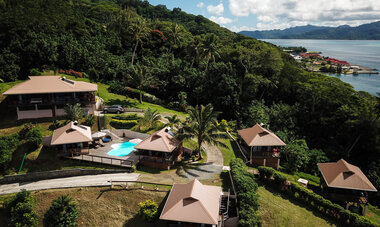 Image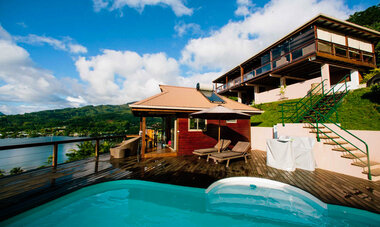 Image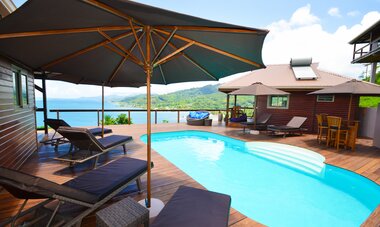 Image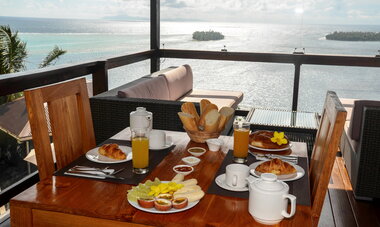 Flights + accommodation
Brought to you by our partner Far & Away Adventures
Included in your package
Traditional Fresh Flower Lei Greeting
7 Days Continental Breakfast
Roadmap of your stay
Roundtrip flights to Tahiti
Papeete to Raiatea Flight
Airport to Hotel Transfer
Hotel to Airport Transfer
Raiatea to Papeete Flight
What you can expect
The Raiatea Bungalow Package is designed to provide a truly immersive retreat, allowing visitors to unwind and rejuvenate in style. The opulent bungalows, carefully nestled along the pristine white-sand beaches, offer unparalleled privacy and seclusion, ensuring a serene haven for ultimate relaxation.
From the moment guests arrive, they are greeted with warm hospitality and impeccable service. The Raiatea Bungalow Package includes a seamless transfer from the airport to the resort, allowing visitors to instantly immerse themselves in the tropical bliss that awaits them. Each bungalow within the Raiatea Bungalow Package exudes an air of elegance and sophistication, featuring lavish amenities and stunning views of the crystal-clear turquoise waters.
Guests can indulge in the luxurious comforts provided, from plush furnishings to private terraces, creating an intimate setting to appreciate the beauty of the surroundings. Throughout their stay, guests can partake in a myriad of activities and experiences. Engage in thrilling water sports such as snorkeling or diving to discover the vibrant marine life beneath the waves. Embark on guided excursions to explore the lush rainforests and cascading waterfalls, immersing oneself in the untouched natural wonders of Raiatea.
Indulge in the delectable culinary offerings available at the resort's gourmet restaurants, where the focus is on showcasing the region's finest ingredients and flavors. Sample exquisite dishes crafted with locally sourced produce, complemented by a carefully curated selection of wines and cocktails.
With its impeccable service, luxurious accommodations, and idyllic setting, the Raiatea Bungalow Package provides an unrivaled escape from the hustle and bustle of everyday life.
Immerse yourself in the tranquility and beauty of Raiatea, and create cherished memories that will last a lifetime. Book your Raiatea Bungalow Package today and experience paradise like never before.
Islands included
Rates are per person based on double occupancy unless otherwise noted. Rates on hotel packages are subject to a 10% to 20% surcharge during peak season dates from December 19 to January 4 and from April 1 to October 31. Package availability, pricing, and features are subject to change without notice. Cancellation and change fees apply. A valid Passport is required, and a visa may be required for non-US and Canadian citizens. Other conditions apply.