Image

Rangiroa Honeymoon Bliss by Far & Away
Image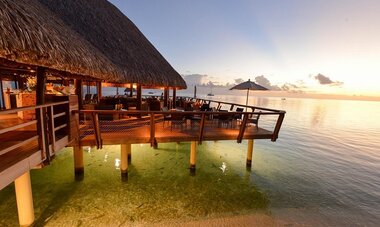 Image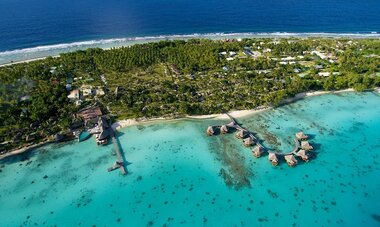 Image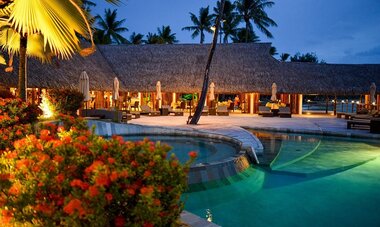 Image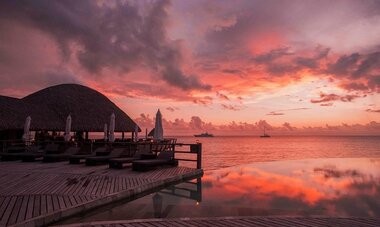 Image
Image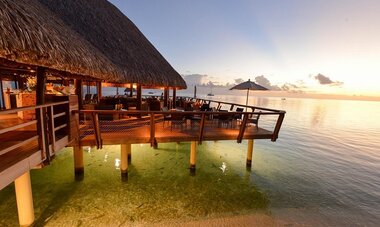 Image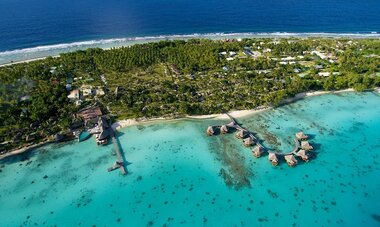 Image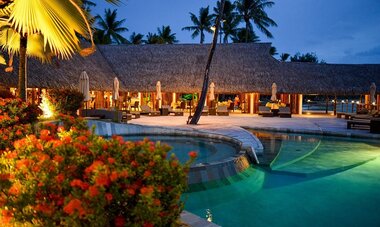 Image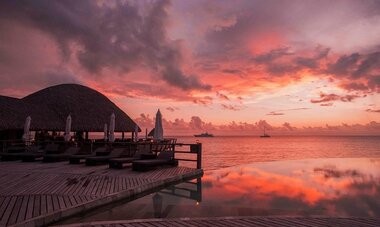 Image
Flights + accommodation
Brought to you by our partner Far & Away Adventures
Included in your package
Traditional Fresh Flower Lei Greeting
Roadmap of your stay
Roundtrip flight to Tahiti
Roundtrip flight from Papeete to Rangiroa
Roundtrip airport and hotel transfers
What you can expect
Considering Rangiroa for your ideal honeymoon? Look nowhere else! French Polynesia's Rangiroa is a breathtaking sanctuary that will far beyond your expectations.
Immerse yourself in the breathtaking splendor of this tropical paradise, where the picture-perfect backdrop of immaculate white sand beaches and turquoise ocean can be found. Rangiroa will provide you with nothing less than a spectacular honeymoon experience.
Rangiroa has a tranquil atmosphere and gorgeous surroundings, and it provides a variety of romantic activities for couples. Walk hand in hand along the deserted beaches as the soft waves caress your feet to start your journey.
Take a bath in the serene lagoons, explore the abundant marine life by snorkeling or diving, and make lifelong memories with your loved one. With its rainbow of vibrant corals and captivating tropical species, Rangiroa's underwater habitat is a true marvel.
At one of the opulent spas, treat your significant other to a relaxing couple's massage. Skilled therapists will melt away your stress and revitalize your body and spirit. You'll experience a sense of peace and quiet that makes the ideal haven for relaxation.
Enjoy the mouthwatering flavors of Polynesian food with romantic candlelit dinners on the beach while on your honeymoon in Rangiroa. As you enjoy delectable fresh seafood dishes and tropical fruits, let the calm breeze waft the aroma of exotic flowers.
Don't pass up the chance to see the wonders of nature by taking a romantic boat cruise at dusk. As the sun sets, cruising along the stunning shoreline while admiring the sky's vivid colors.
Rangiroa's appeal is derived from its natural beauty as well as from its tranquil setting and welcoming people. Your honeymoon in Rangiroa will be an event you will treasure forever thanks to the warm welcome you will receive from the locals.
 
Islands included
Terms and Conditions: Rates are per person based on double occupancy unless otherwise noted. Rates on hotel packages are subject to a 10% to 20% surcharge during peak season dates from December 19 to January 4 and from April 1 to October 31. Package availability, pricing, and features are subject to change without notice. Cancellation and change fees apply. A valid Passport is required, and a visa may be required for non-US and Canadian citizens. Other conditions apply.