Image

Rangiroa Tranquil Guesthouse Retreat by Far & Away
Image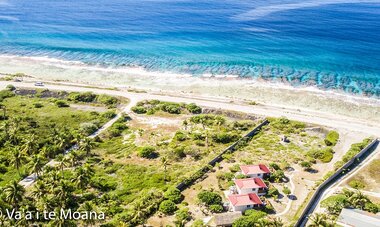 Image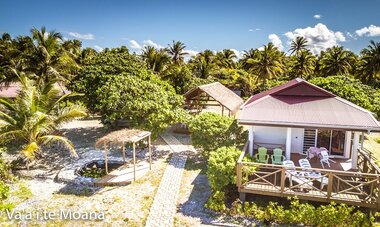 Image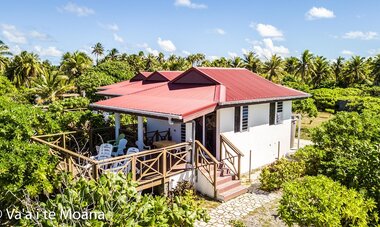 Image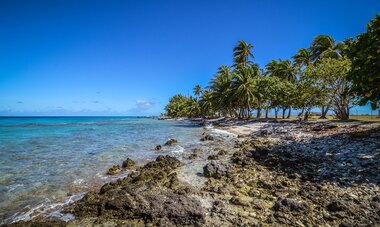 Image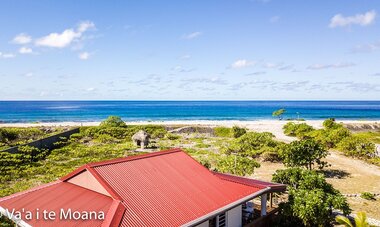 Image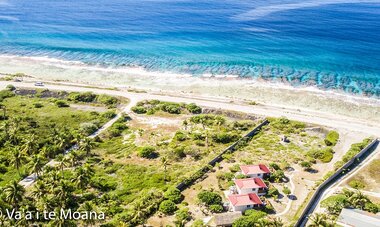 Image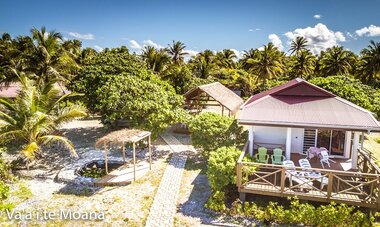 Image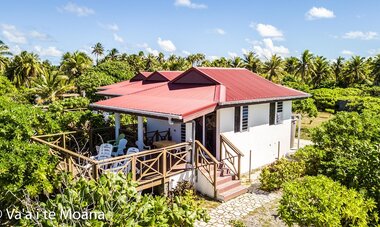 Image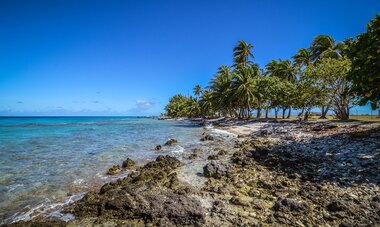 Image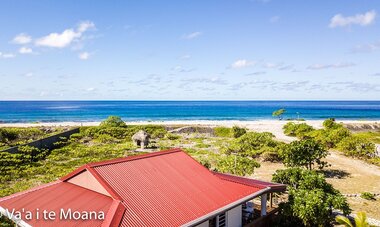 Flights + accommodation
Brought to you by our partner Far & Away Adventures
Included in your package
Traditional Fresh Flower Lei Greeting
Roadmap of your stay
Roundtrip flight to Tahiti
Roundtrip flight from Papeete to Rangiroa
Roundtrip airport to hotel transfers
What you can expect
With the alluring Rangiroa Island Guesthouse Package, enjoy the ideal tropical getaway. This exquisite getaway provides a seamless fusion of peace, the splendor of nature, and genuine Polynesian hospitality.
French Polynesia's stunning Rangiroa Atoll is home to this guesthouse package, which enables you to immerse yourself in its tranquil surroundings and unearth its secret wonders. The Rangiroa Island Guesthouse Package will make you feel at home in a haven of luxury and leisure.
The guesthouse offers a warm and welcoming atmosphere for your stay thanks to its sophisticated design and usage of traditional Polynesian architecture. You will receive unmatched service and attention to detail throughout your visit, delivering an exceptional experience. The welcoming and helpful personnel at the guesthouse will attend to all of your needs and make you feel at home.
Enjoy the delectable local food, which is created with the finest ingredients acquired from the beautiful surroundings and nearby seas. During your visit, take part in thrilling activities like snorkeling, diving, or simply relaxing on pristine white-sand beaches to discover the turquoise waters and vibrant coral reefs of Rangiroa Atoll.
Rangiroa Atoll is a genuine paradise for nature lovers and adventure seekers alike with its pristine lagoon and a wealth of marine life. Using the Rangiroa Island Guesthouse Package, you may explore the island's diverse ecosystem and breathtaking underwater sights.
This package offers the ideal blend of excitement and relaxation, whether you like to explore the island's natural beauties or just rest in a hammock with a good book.
Book your Rangiroa Island Guesthouse Package right away to start a memorable adventure filled with stunning scenery, welcoming hosts, and priceless memories.
Islands included
Terms and Conditions: Rates are per person based on double occupancy unless otherwise noted. Rates on hotel packages are subject to a 10% to 20% surcharge during peak season dates from December 19 to January 4 and from April 1 to October 31. Package availability, pricing, and features are subject to change without notice. Cancellation and change fees apply. A valid Passport is required, and a visa may be required for non-US and Canadian citizens. Other conditions apply.