Image

Scuba Diving the Depths of Fakarava by Far & Away
Image
Image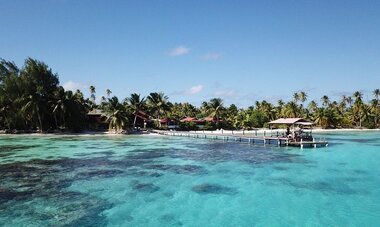 Image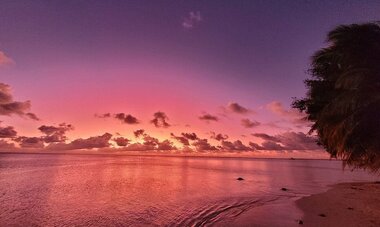 Image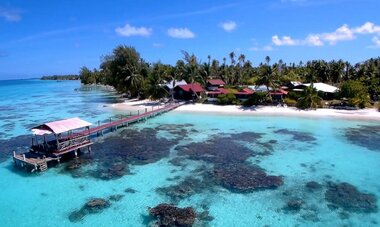 Image
Image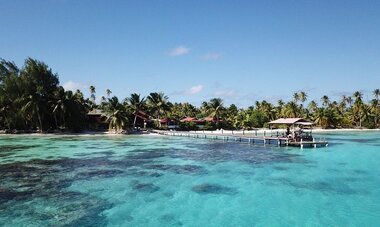 Image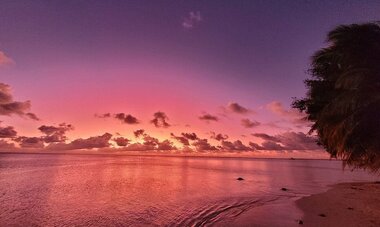 Image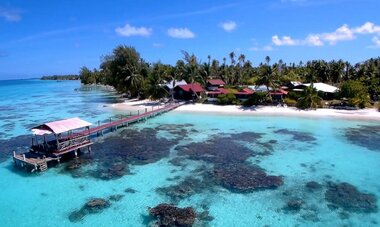 Flights + accommodation
Brought to you by our partner Far & Away Adventures
Included in your package
Roadmap of your stay
Roundtrip flights to Tahiti
Roundtrip flight from Papeete to Fakarava
What you can expect
With our special diving package in Fakarava, embark on the ultimate underwater adventure. Take in the breathtaking splendor of this unspoiled atoll, known for its thriving marine ecology and clean waters. With our well crafted package, you'll get the chance to discover the underwater paradise of Fakarava while taking pleasure in a smooth and amazing diving experience.
The Fakarava Diving Package has been thoughtfully designed to accommodate both inexperienced and seasoned divers, guaranteeing a wonderfully satisfying and secure excursion. You will be led by knowledgeable instructors through the captivating underwater environments, which feature a wealth of marine life, such as vibrant coral reefs, schools of tropical fish, and graceful manta rays.
Our instructors will make sure you feel secure and at ease during your diving experience with a focus on individualized care.
Numerous first-rate amenities and services are offered in addition to the diving package at Fakarava. You will be given lodging in an opulent resort, where you will be lavished with exceptional service and luxury. Additionally, all required diving gear will be offered, enabling you to hassle-free totally immerse yourself in the spectacular underwater world.
Additionally, you will have plenty of possibilities to discover the island's other natural treasures while you are on your diving package in Fakarava. Instead of diving, take a break and explore the lush jungles, go to historic archeological sites, or take a leisurely stroll along the fine sandy beaches.
Delectable cuisine that includes a variety of regional specialties and foreign cuisines created by excellent chefs completes the package. To ensure a dining experience that perfectly compliments your diving trip, all meals will be personalized to your dietary choices and needs.
Our diving package in Fakarava offers the ideal balance of action, relaxation, and exploration, whether you're looking for a heart-pounding journey or a peaceful retreat into nature. This package guarantees a memorable excursion into the depths of Fakarava's aquatic paradise with our professional instruction, top-notch facilities, and breathtaking underwater vistas.
Don't pass up the opportunity to dive for the first time in your life with our exclusive diving package in Fakarava. Make a reservation today and be ready to be mesmerized by the breathtaking beauty that lies beneath the surface of this tropical haven.
Islands included
Terms and Conditions: Rates are per person based on double occupancy unless otherwise noted. Rates on hotel packages are subject to a 10% to 20% surcharge during peak season dates from December 19 to January 4 and from April 1 to October 31. Package availability, pricing, and features are subject to change without notice. Cancellation and change fees apply. A valid Passport is required, and a visa may be required for non-US and Canadian citizens. Other conditions apply.