Image

Tahiti Seafaring Catamaran Bliss by Far & Away
Image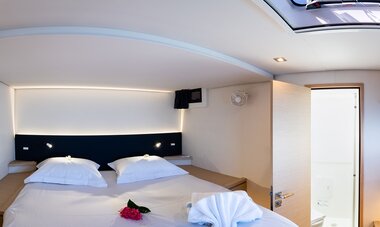 Image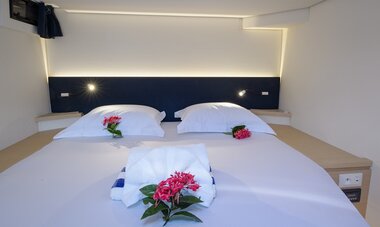 Image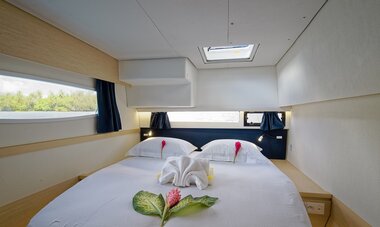 Image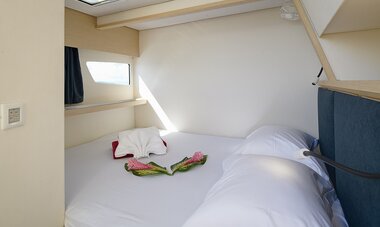 Image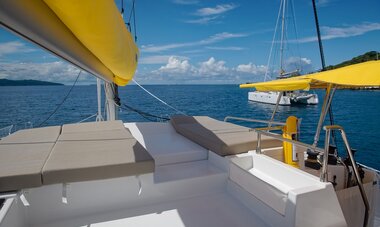 Image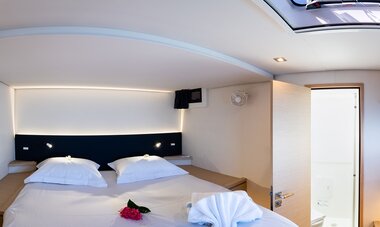 Image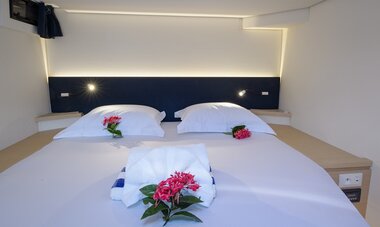 Image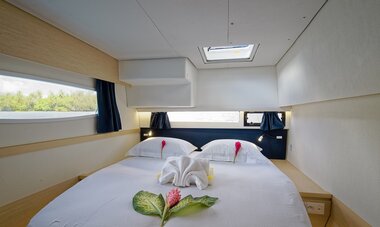 Image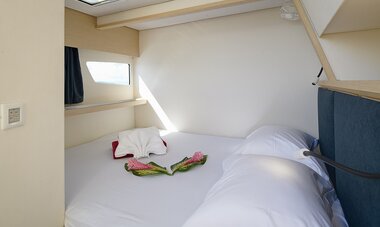 Image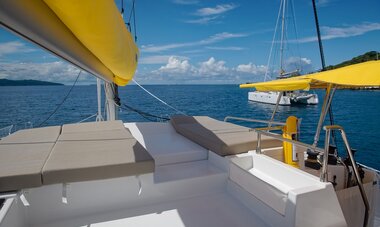 Flights + accommodation
Brought to you by our partner Far & Away Adventures
Included in your package
Insurance for the yacht and the passengers
Accommodation in air-conditioned,Double standard cabin with private bathroom
Full board meals with drinks
Roadmap of your stay
Airport to Hotel Transfer
Service crew : 2 persons (captain, steward/cook)
2 sets of linens, towels and beach towels per person/week
Water sports on board : snorkeling equipment, sea kayak and paddle
What you can expect
Embark on an unforgettable 10-nights Tahiti Sailing adventure, where turquoise waters and stunning landscapes beckon. With this exclusive voyage, immerse yourself in the beauty of French Polynesia while experiencing the ultimate luxury on board a state-of-the-art yacht.
During your 10-nights Tahiti Sailing, you will be transported to secluded islands and hidden gems, where time seems to stand still. From the moment you step aboard the luxurious yacht, you will be enveloped in an atmosphere of tranquility and indulgence. Your every need will be taken care of, allowing you to unwind and immerse yourself in the breathtaking surroundings.
As you sail through the turquoise waters, you will witness the natural wonders that Tahiti is renowned for. Majestic coral reefs teeming with vibrant marine life, secluded white sandy beaches fringed by swaying palm trees, and towering volcanic peaks shrouded in mist will leave you in awe. Capture the essence of this paradise on your camera, and create memories that will last a lifetime.
The 10-nights Tahiti Sailing experience is enhanced by a range of activities and excursions. Take a dip in crystal-clear lagoons, explore hidden coves, or indulge in water sports such as snorkeling and kayaking. Immerse yourself in the rich Polynesian culture as you visit traditional villages and witness captivating dance performances.
Indulge your taste buds in the delectable cuisine of Tahiti, as the onboard chef prepares sumptuous meals using the freshest local ingredients. Savor exquisite flavors while gazing at the stunning sunsets, painting the sky in hues of orange and pink.
Throughout your journey, the attentive and professional crew will cater to your every need, ensuring your comfort and satisfaction. Relax on the deck, feel the gentle sea breeze, and let the rhythm of the waves lull you into a state of pure bliss.
Islands included
Rates are per person based on double occupancy unless otherwise noted. Rates on hotel packages are subject to a 10% to 20% surcharge during peak season dates from December 19 to January 4 and from April 1 to October 31. Package availability, pricing, and features are subject to change without notice. Cancellation and change fees apply. A valid Passport is required, and a visa may be required for non-US and Canadian citizens. Other conditions apply.