Image

Tahitian Island 5 person Catamaran Cruise by Far & Away
Image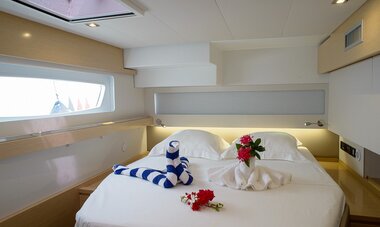 Image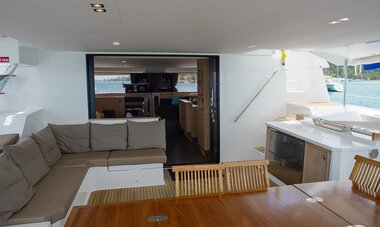 Image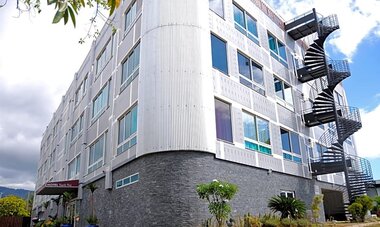 Image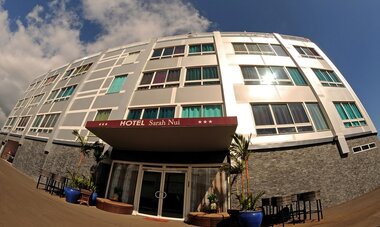 Image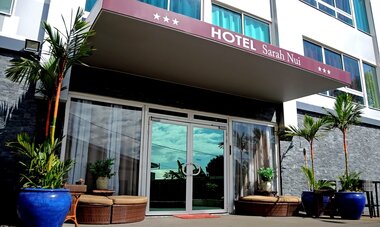 Image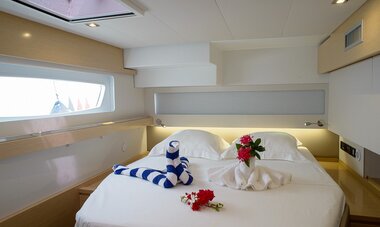 Image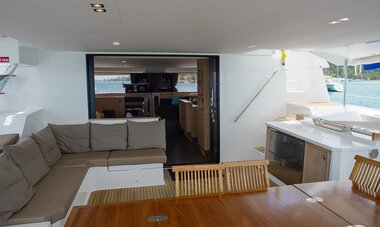 Image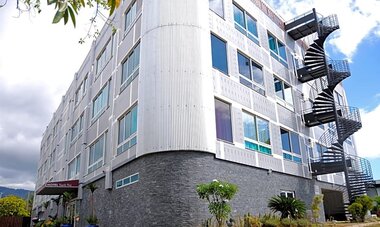 Image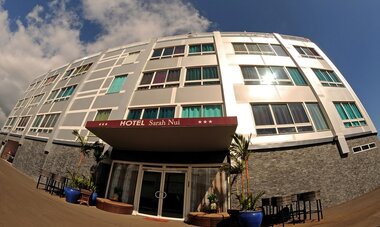 Image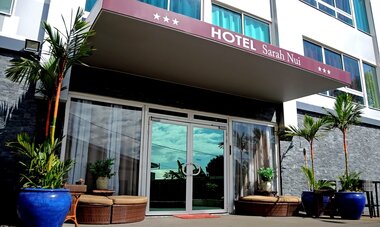 Flights + accommodation
Brought to you by our partner Far & Away Adventures
Included in your package
Traditional Fresh Flower Lei Greeting
Accommodation in air-conditioned
Full board (breakfast, lunch,snack, diner) with drinks (water - tea - coffee and juices for the breakfast)
Service crew : 2 persons (captain, steward/cook)
2 sets of linens, towels and beach towels per person/week
Water sports on board : snorkeling equipment, sea kayak and paddle
Roadmap of your stay
Roundtrip Papeete to Raiatea Flight
Roundtrip airport to hotel transfers
What you can expect
Group of 5: Exploring Tahiti with Friends is an exciting journey of discovery and companionship, setting off on a fantastic adventure. This picturesque haven, located in the South Pacific, enchants visitors with its stunning vistas and dynamic culture. Tahiti draws travelers from all over the world with its clear waters, stunning beaches, and lush tropical forests.
You will be submerged in a world of natural wonders while exploring Tahiti with friends. There are a ton of choices, from hiking stunning volcanic peaks to swimming through vibrant coral reefs. Inhale the cool, fresh air as you travel secret paths that reveal gushing waterfalls and expansive views.
Tahiti's islands are a refuge for thrill-seekers, offering exhilarating sports like surfing, paddleboarding, and jet skiing. Allow the friendly and welcoming nature of the Tahitian people to charm you as you explore Tahiti. Talk to the locals in earnest to learn more about their rich culture and traditions.
Enjoy the mouthwatering aromas of real Polynesian food while indulging in fresh fish and exotic fruits. Allow the rhythm of Tahitian music and dance to carry you to a happy and festive place. As you and your friends embark on your trip, you will make priceless memories and develop bonds that are deepened by shared experiences.
The beauty of Tahiti is enhanced when experienced with loved ones, whether it is when relaxing on immaculate beaches, enjoying cocktails as the sun sets, or taking a catamaran tour. Every island has its own distinct appeal that beckons you to explore hidden treasures and make lifelong memories.
Tahiti's archipelago is a patchwork of delights just waiting to be discovered, from the famous Bora Bora to the unspoiled beauty of Moorea.
 
Terms and Conditions: Rates are per person based on double occupancy unless otherwise noted. Rates on hotel packages are subject to a 10% to 20% surcharge during peak season dates from December 19 to January 4 and from April 1 to October 31. Package availability, pricing, and features are subject to change without notice. Cancellation and change fees apply. A valid Passport is required, and a visa may be required for non-US and Canadian citizens. Other conditions apply.