Image

Travel to Pitcairn Island: Freighter Cruise by Far & Away
Image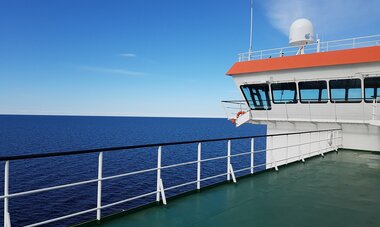 Image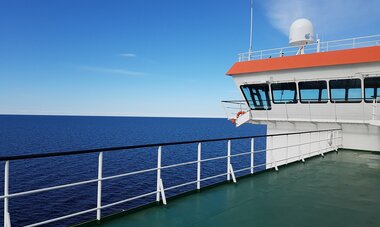 Flights + accommodation
Brought to you by our partner Far & Away Adventures
Included in your package
Flower Lei Greeting on Arrival in Tahiti
Breakfast, Lunch, and Dinner in Gambier Islands
Breakfast, Lunch, and Dinner Onboard
Roundtrip Freighter Passage with a cabin from the Gambier Islands to Pitcairn Island
Roadmap of your stay
Roundtrip flight from Tahiti to the Gambier Islands
3 nights in a Gambier Island Guesthouse Bungalow
Roundtrip Pitcairn Island Ship to Guesthouse Transfers
3 nights accommodation on Pitcairn Island
Taxes and Fuel Surcharges
What you can expect
Experience the ultimate adventure with our exclusive Gambier & Pitcairn Cruise Package. Immerse yourself in the breathtaking beauty of the Gambier Islands and Pitcairn Island, as you embark on an unforgettable journey through the crystal-clear waters of the Pacific Ocean.
With the Gambier & Pitcairn Cruise Package, you will be transported to a world of untouched natural wonders. Explore the remote and pristine Gambier Islands, known for their stunning landscapes, vibrant marine life, and rich cultural heritage. From the moment you step foot on these enchanting islands, you'll be captivated by their serene beauty and tranquil atmosphere.
As you sail towards Pitcairn Island, the only inhabited island in the Pitcairn group, you'll be transported back in time. Discover the intriguing history of the famous mutineers of the HMS Bounty, who settled on this remote island in the 18th century. Explore the rugged terrain, visit historic sites, and interact with the friendly locals, who will warmly welcome you to their unique corner of the world.
Throughout your cruise, you'll enjoy luxurious accommodations, delectable cuisine, and world-class amenities onboard our state-of-the-art cruise ship. Relax and unwind in the comfort of your stateroom, savor exquisite meals prepared by our talented chefs, and indulge in a wide range of activities and entertainment options.
Our Gambier & Pitcairn Cruise Package offers a perfect blend of adventure, relaxation, and cultural immersion. Whether you're a nature enthusiast, history buff, or simply seeking a once-in-a-lifetime experience, this package has something for everyone.
Don't miss the opportunity to embark on this extraordinary journey to the Gambier Islands and Pitcairn Island. Book your Gambier & Pitcairn Cruise Package today and prepare to be amazed by the wonders that await you in these remote Pacific paradises.
Rates are per person based on double occupancy unless otherwise noted. Rates on hotel packages are subject to a 10% to 20% surcharge during peak season dates from December 19 to January 4 and from April 1 to October 31. Package availability, pricing, and features are subject to change without notice. Cancellation and change fees apply. A valid Passport is required, and a visa may be required for non-US and Canadian citizens. Other conditions apply.