Image

Yacht Charter Retreat by Far & Away
Image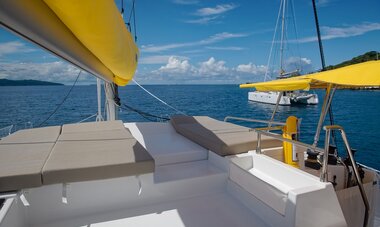 Image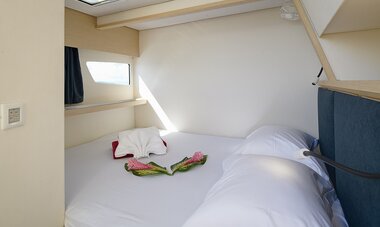 Image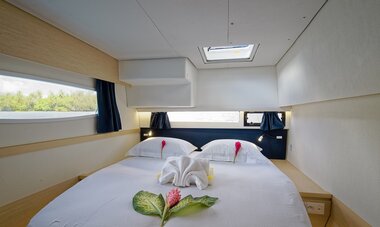 Image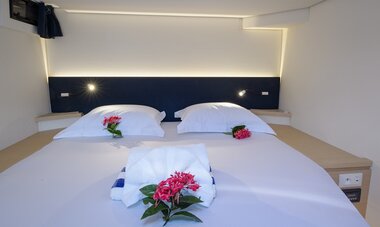 Image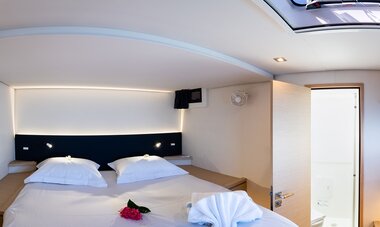 Image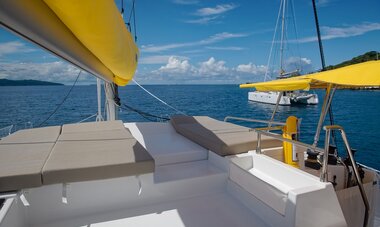 Image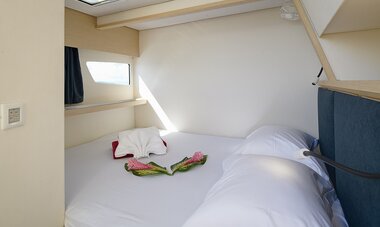 Image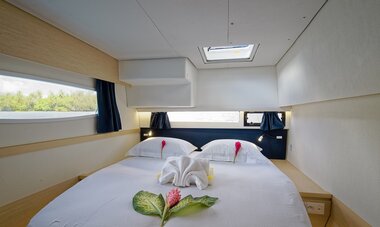 Image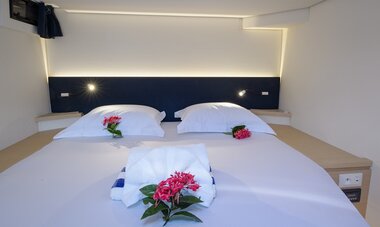 Image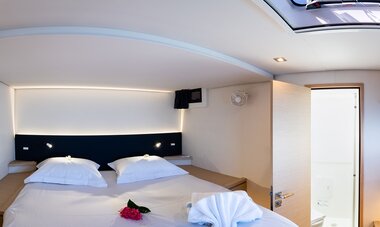 Flights + accommodation
Brought to you by our partner Far & Away Adventures
Included in your package
Insurance for the yacht and the passengers
Full board meals with drinks
Accommodation in air-conditioned, Double standard cabin with private bathroom
Roadmap of your stay
Airport to Hotel Transfer
Service crew : 2 persons (captain, steward/cook)
2 sets of linens, towels and beach towels per person/week
What you can expect
Embark on a remarkable 10-nights yacht charter experience, immersing yourself in the beauty of the islands. Throughout this unforgettable journey, you will be captivated by the serene waters, secluded coves, and stunning landscapes.
During your 10-nights yacht charter experience, the islands will become your private playground. From the moment you step aboard, you will be greeted by a luxurious vessel, meticulously designed for your comfort and enjoyment. As you sail from one island to another, a sense of tranquility envelops you. The islands, with their pristine beaches and crystal-clear waters, beckon you to explore their hidden gems.
Each day brings new discoveries and adventures. Snorkel through vibrant coral reefs, encountering colorful marine life in their natural habitat. Or simply relax on deck, soaking up the sun while the gentle breeze whispers through the sails.
Delicious cuisine is prepared by the onboard chef, who tantalizes your taste buds with a variety of delectable dishes. Indulge in freshly caught seafood, locally sourced ingredients, and exquisite flavors that embody the essence of the islands. As the sun sets, casting a golden glow over the horizon, you can unwind in the lavish comforts of your private cabin. The sound of the waves lapping against the yacht lulls you into a deep and restful sleep.
Throughout your 10-nights yacht charter experience, the islands will be explored, appreciated, and cherished. The focus is solely on you, as the attentive crew ensures that every moment exceeds your expectations. With every passing day, you'll encounter breathtaking vistas, serene anchorages, and secluded bays. The islands reveal their secrets, creating an intimate connection between you and the natural wonders that surround you.
In the end, the 10-nights yacht charter experience offers an unparalleled opportunity to disconnect from the ordinary and immerse yourself in the extraordinary. The islands await, ready to leave an indelible mark on your heart and soul.
Islands included
Rates are per person based on double occupancy unless otherwise noted. Rates on hotel packages are subject to a 10% to 20% surcharge during peak season dates from December 19 to January 4 and from April 1 to October 31. Package availability, pricing, and features are subject to change without notice. Cancellation and change fees apply. A valid Passport is required, and a visa may be required for non-US and Canadian citizens. Other conditions apply.