Image

3 Island Tahitian Family Escape by Far & Away
Image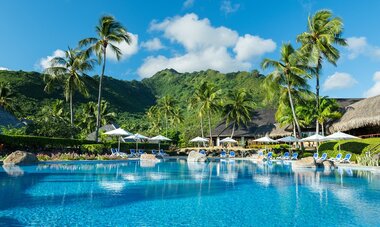 Image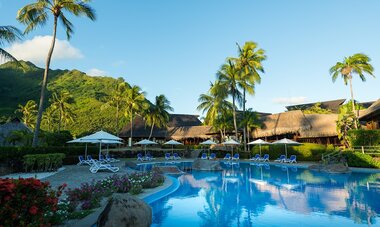 Image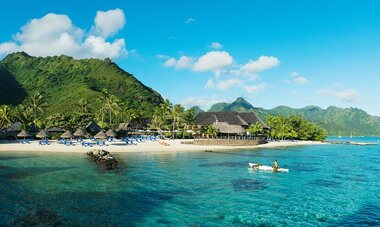 Image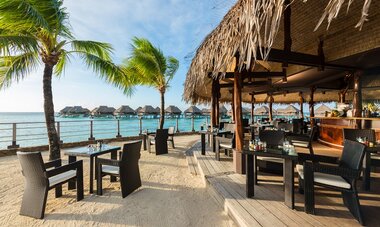 Image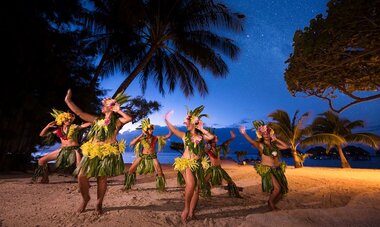 Image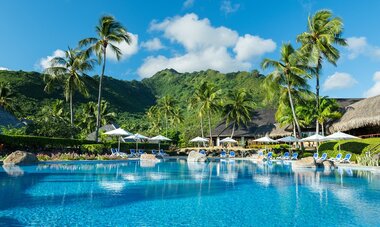 Image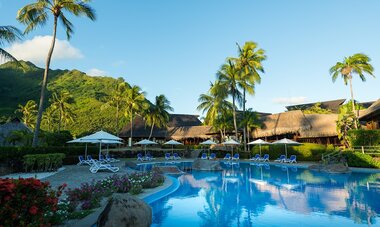 Image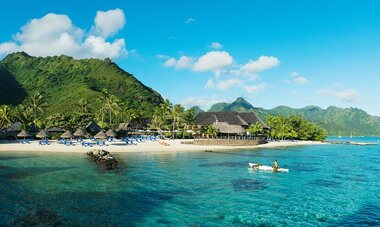 Image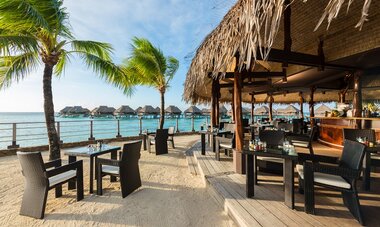 Image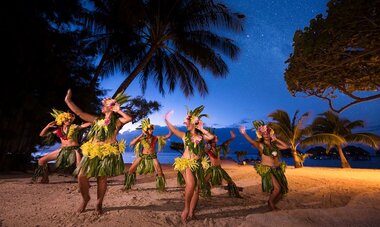 Flights + accommodation
Brought to you by our partner Far & Away Adventures
Included in your package
Traditional Fresh Flower Lei Greeting
Roadmap of your stay
Roundtrip flight to Tahiti
Airport to Hotel Transfer
Hotel to Moorea Pier Transfer
Moorea Pier to Hotel Transfer
Hotel to Airport Transfer
Airport to Hotel Transfer
Hotel to Airport Transfer
Raiatea to Papeete Flight
What you can expect
Family of 4: With our unique Tahiti Island Hopping Package, go on the ultimate tropical trip. With the help of this painstakingly planned itinerary, you will set out on a stunning adventure through the captivating islands of Tahiti, unearthing their hidden gems and making lifelong memories.
The Tahiti Island Hopping Package provides an immersive experience that highlights the South Pacific paradise's varied natural beauty. You will be transported between islands in a series of seamless transfers, enabling you to easily see the beauties that each one has to offer.
You will be welcomed with friendly warmth and an atmosphere of calmness the moment you land in Tahiti. You will be mesmerized by the breathtaking scenery as you cruise over the clear turquoise waterways, from the famous overwater bungalows to the lush green valleys and flowing waterfalls.
You can partake in several thrilling activities with our Tahiti Island Hopping Package. Swim among colorful coral reefs, snorkel in crystal-clear lagoons rich with vibrant marine life, or simply soak up the sun on pristine white-sand beaches. Every island has a distinct charm and exciting chances.
You will get the opportunity to fully experience Tahitian culture and traditions throughout your vacation. Interact with the friendly people, savor delectable Polynesian fare, and be amazed by the mesmerizing traditional dance displays.
You may have a stress-free and enjoyable holiday with the Tahiti Island Hopping Package. All along the trip, our knowledgeable guides will be there to ensure your comfort and convenience. Relax, take a seat, and watch Tahiti's enchantment come to life.
Don't pass up this fantastic chance to discover Tahiti's beautiful islands. Get started on an unforgettable voyage that will leave you with priceless memories and a profound appreciation for the natural wonders of this island paradise by booking your Tahiti Island Hopping Package right away.
Terms and Conditions: Rates are per person based on double occupancy unless otherwise noted. Rates on hotel packages are subject to a 10% to 20% surcharge during peak season dates from December 19 to January 4 and from April 1 to October 31. Package availability, pricing, and features are subject to change without notice. Cancellation and change fees apply. A valid Passport is required, and a visa may be required for non-US and Canadian citizens. Other conditions apply.