Our cargo and tracking service
Let Air Tahiti Nui Cargo handle your shipments
Do you want to send parcels, bulky items, unaccompanied bags or animals in the hold?
Air Tahiti Nui's Cargo service offers you the transportation of various goods to all destinations served by the company: French Polynesia, France, the United States, New Zealand, Japan, and in other countries, thanks to our agreements with our partners in Asia, Australia and Canada.
Online cargo tracking
Thanks to our online tracking tool, Air Tahiti Nui gives you the opportunity to follow the position of your cargo shipments in real time.
How to send cargo with Air Tahiti Nui ?
From Tahiti, our Cargo reservation department takes care of your freight shipments.
From France and other countries, the services of a freight forwarder are required. For the transportation of pets, you will need to use a forwarder specialized in the transportation of animals in freight.
Unaccompanied baggage
We transport all your parcels and unaccompanied baggage by freight from Papeete to the destinations of your choice. Pack your packages and let us ship your personal belongings quickly and confidently. Contact us to know the conditions and rates of cargo transportation with Air Tahiti Nui.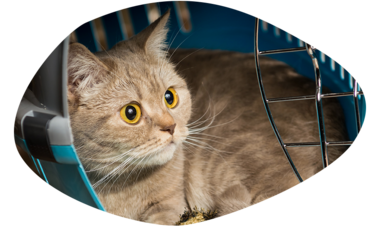 Transport of animals in the hold
Take your dogs and cats to and from any destination served by Air Tahiti Nui. Our team will take care of your pets that cannot be transported in the cabin, so that they can travel safely in the hold. Do not hesitate to contact us to find out how to transport your dogs, cats and other animals.