Image

Bora Bora Tropical Romance by Far & Away
Image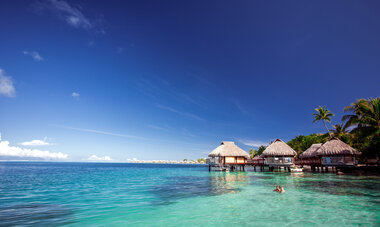 Image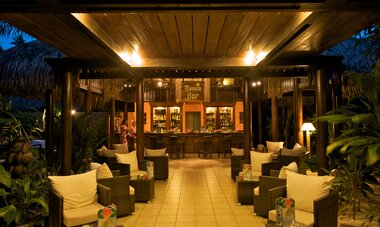 Image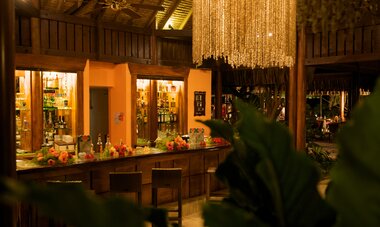 Image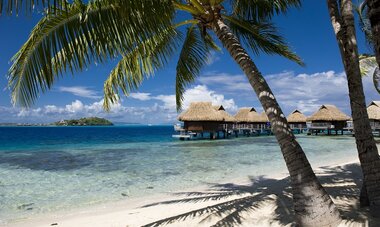 Image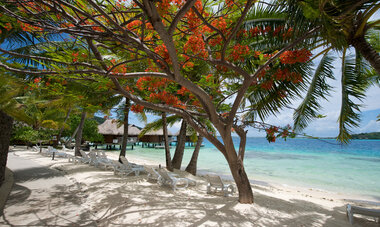 Image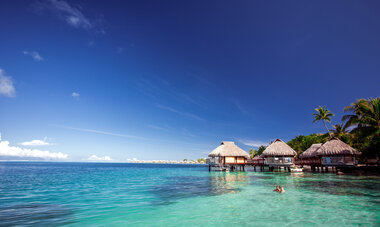 Image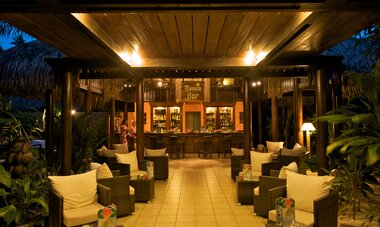 Image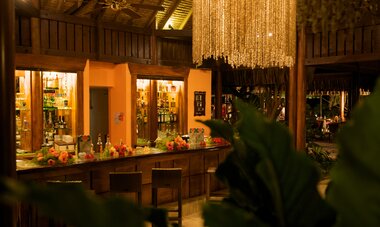 Image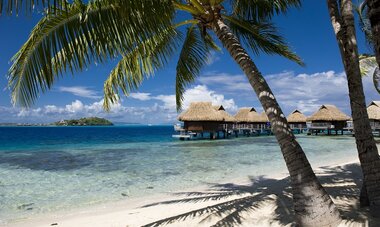 Image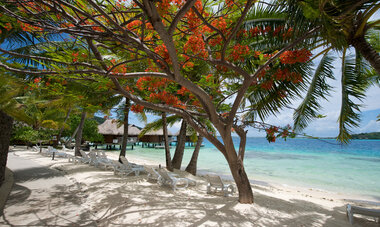 Flights + accommodation
Brought to you by our partner Far & Away Adventures
Included in your package
Traditional Fresh Flower Lei Greeting
Roadmap of your stay
Roundtrip flight to Tahiti
Roundtrip flight from Papeete to Bora Bora
Airport to Hotel Transfer
Hotel to Airport Transfer
What you can expect
A Couple's Trip in Bora Bora promises an unforgettable and romantic escape in one of the world's most breathtaking destinations. Surrounded by crystal-clear turquoise waters and pristine white sandy beaches, Bora Bora sets the stage for an idyllic getaway.
From the moment you arrive at the airport, you'll be greeted with warm smiles and impeccable service, ensuring a seamless experience throughout your stay. Couples are whisked away by private transfer to their luxurious overwater bungalows, where tranquility and privacy await.
Bora Bora's renowned resorts offer a range of indulgent amenities and activities designed specifically for couples. Enjoy a leisurely swim in your private infinity pool, savor delicious gourmet meals at waterfront restaurants, or pamper yourselves with a couples' massage at a world-class spa.
The focus of a Couple's Trip in Bora Bora is relaxation and rejuvenation. Lounge on your private deck, basking in the sun while gazing at the mesmerizing panoramic views of the lagoon. Embark on a romantic sunset cruise, where you can toast to your love as the vibrant colors of the sky paint a picture-perfect backdrop.
For those seeking adventure, Bora Bora offers thrilling water sports such as snorkeling, scuba diving, and jet skiing. Explore the vibrant coral reefs hand in hand, marveling at the diverse marine life beneath the surface. Delve into the island's rich culture and history with a guided tour, discovering ancient temples and learning about the local traditions.
Throughout your Couple's Trip in Bora Bora, you'll be immersed in an atmosphere of romance and tranquility. The stunning natural beauty of the island combined with the luxurious accommodations and exceptional service create an experience that will create lasting memories.
Indulge in candlelit dinners on the beach, take leisurely walks along the powdery shores, and savor intimate moments under the starry night sky. A Couple's Trip in Bora Bora is the epitome of romance, offering a paradise where love and relaxation intertwine effortlessly.
Islands included
Rates are per person based on double occupancy unless otherwise noted. Rates on hotel packages are subject to a 10% to 20% surcharge during peak season dates from December 19 to January 4 and from April 1 to October 31. Package availability, pricing, and features are subject to change without notice. Cancellation and change fees apply. A valid Passport is required, and a visa may be required for non-US and Canadian citizens. Other conditions apply.