Image

Paradise Found: Tahitian Honeymoon by Far & Away
Image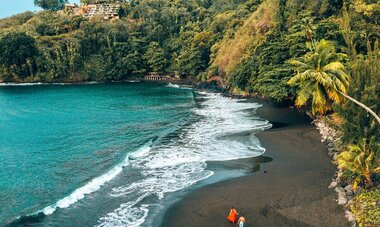 Image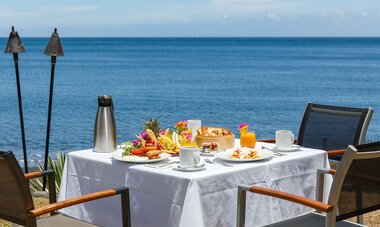 Image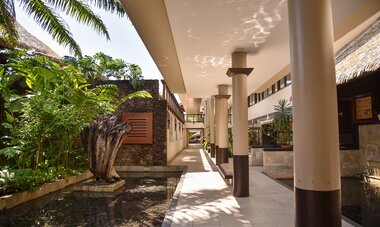 Image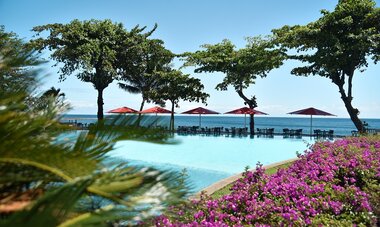 Image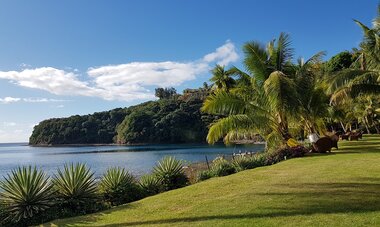 Image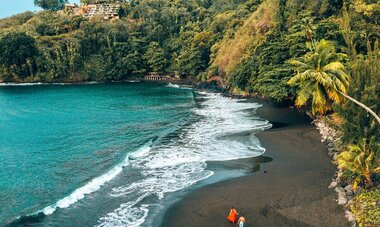 Image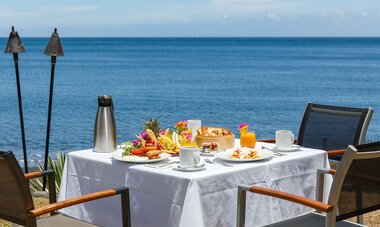 Image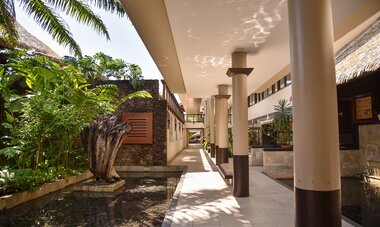 Image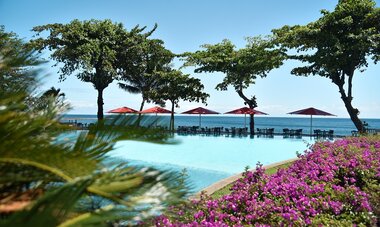 Image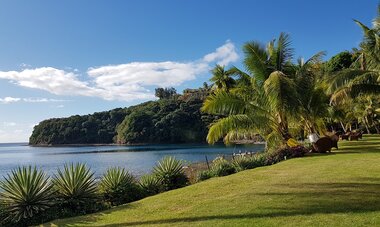 Flights + accommodation
Brought to you by our partner Far & Away Adventures
Included in your package
Traditional Fresh Flower Lei Greeting
Roadmap of your stay
Roundtrip flights to Tahiti
Airport to Hotel Transfer
Hotel to Airport Transfer
What you can expect
Experience the ultimate romantic getaway with our luxurious Tahiti Honeymoon Package. This exclusive offering is designed to provide couples with an unforgettable experience amidst the breathtaking beauty of the South Pacific.
Immerse yourselves in the serene ambiance of Tahiti's pristine beaches, turquoise lagoons, and lush tropical landscapes. Our carefully curated itinerary ensures that you indulge in the perfect blend of relaxation, adventure, and romance.
Upon arrival, you will be greeted with a warm welcome and whisked away to your private beachfront villa. The elegantly appointed accommodations offer stunning ocean views and all the amenities you need for a comfortable and intimate stay.
Throughout your Tahiti Honeymoon Package, you will have access to a dedicated concierge service, ensuring that every detail of your trip is taken care of. From arranging candlelit dinners under the starry sky to organizing exhilarating water sports activities, our team is committed to creating an experience tailored to your desires.
Indulge in rejuvenating spa treatments for couples, where skilled therapists use traditional Polynesian techniques to relax and pamper you. Spend your days exploring the vibrant marine life with snorkeling and scuba diving adventures in the crystal-clear waters.
As part of your package, you will have the opportunity to visit nearby islands such as Bora Bora and Moorea, where you can discover hidden lagoons and immerse yourself in the local culture. Embark on a romantic sunset cruise, savoring the stunning views while enjoying a gourmet dinner prepared by our talented chefs.
Throughout your Tahiti Honeymoon Package, you will be enchanted by the tranquility and beauty that surrounds you. The passion and romance of Tahiti will create lasting memories as you embark on this new chapter of your lives together.
Book your Tahiti Honeymoon Package today and embark on an extraordinary journey filled with love, adventure, and relaxation. Let the magic of Tahiti weave its spell on your hearts as you celebrate your love in this idyllic paradise.
Islands included
Rates are per person based on double occupancy unless otherwise noted. Rates on hotel packages are subject to a 10% to 20% surcharge during peak season dates from December 19 to January 4 and from April 1 to October 31. Package availability, pricing, and features are subject to change without notice. Cancellation and change fees apply. A valid Passport is required, and a visa may be required for non-US and Canadian citizens. Other conditions apply.