Image

Bora Bora Discovery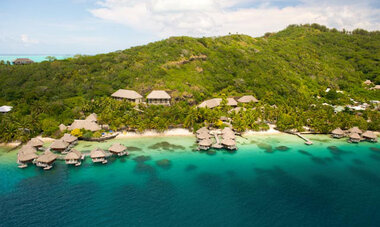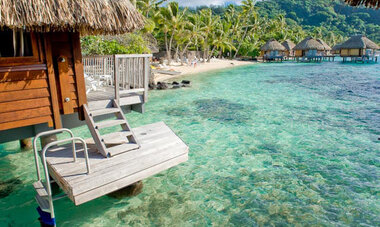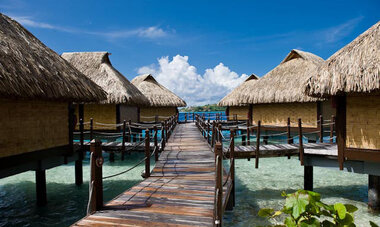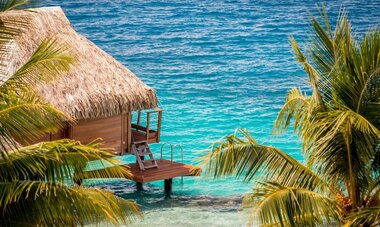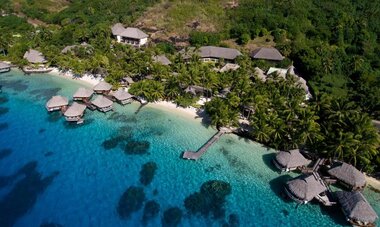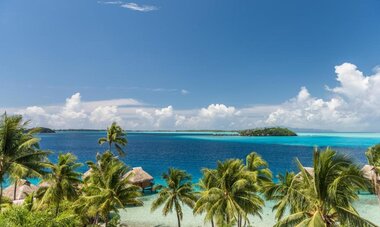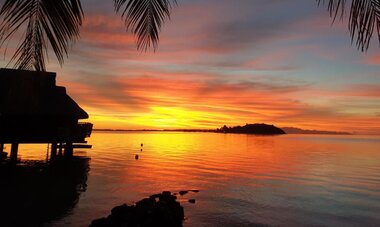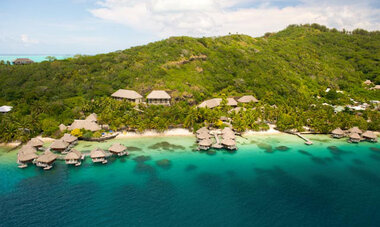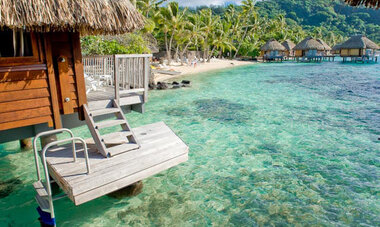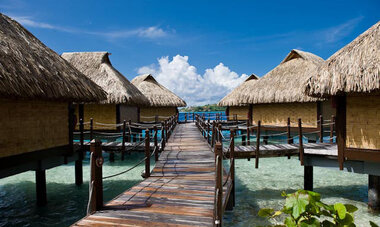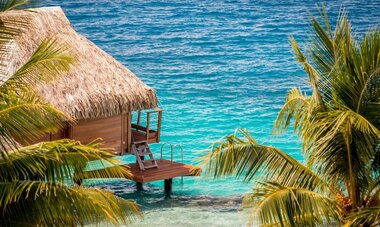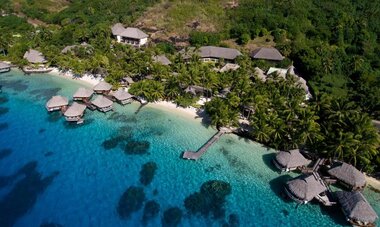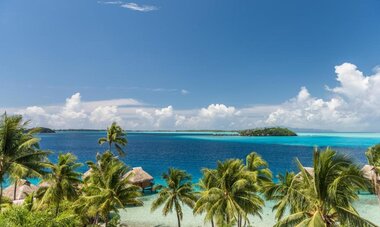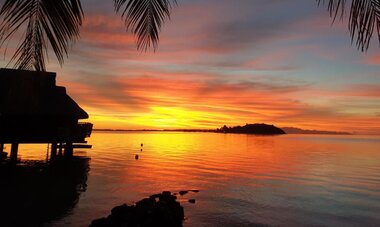 Flights + accommodation
Brought to you by our partner Islands In The Sun
Included in your package
Round-trip airfare on Air Tahiti Nui from Los Angeles to Papeete
Arrival Meet & Greet in Papeete
Round-Trip airfare on Air Tahiti between Papeete and Bora Bora
5 Nights at Maitai Polynesia Bora Bora resort on the main island of Bora Bora in an Overwater Bungalow
Roadmap of your stay
Make your way to Los Angeles International Airport for your overnight flight to Papeete. Add-on fares available from other US cities, please ask for details.
Arrive in Papeete where you'll be greeted and escorted to the regional airport next door where you'll check in for your flight to Bora Bora. 
Enjoy your short 45-minute flight to Bora Bora and be sure to have your camera ready! The views as the plane approaches the small airport are outstanding!
After landing on the airport's own motu, you'll be transferred by boat to Vaitape and then on the island's one road to the Maitai Polynesia Bora Bora resort at the southern tip of the island. 
The Maitai Polynesia Bora Bora is perfectly situated at the base of Mt. Otemanu on white sand beaches and near several popular restaurants and sites for exploration. Enjoy kayaking, snorkeling, or taking an island tour to get to know the area better. You'll spend five nights at the Maitai Polynesia Bora Bora resort.
Transfer back to the Bora Bora airport for your flight to Papeete.
Check in for your return flight on Air Tahiti Nui at Faa'a International Airport. 
What you can expect
Famous for its white sandy stretches of beach and its turquoise blue lagoon, Bora Bora entices travelers to visit for idyllic Polynesian experiences and the chance to stay in an Overwater Bungalow. One of French Polynesia's 118 islands, Bora Bora is just a 45-minute flight from the main island of Tahiti and is sure to capture your imagination even before you arrive! During your five-night stay, explore the island's quiet lifestyle on your own or take a tour to better understand the culture and terrain on this small island.