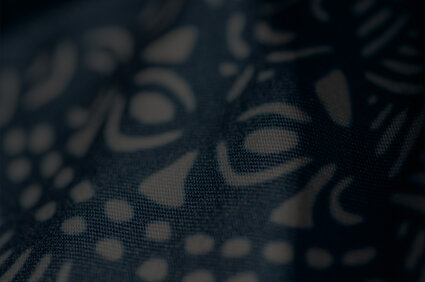 Air Tahiti Nui wins the 2024 APEX/ IFSA Award for Best Food & Beverage in the South Pacific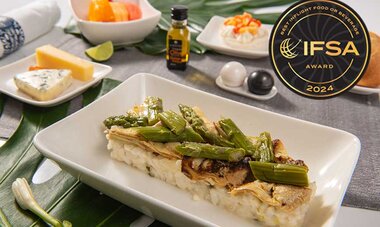 November 10, 2023
After winning the FIVE STAR MAJOR AIRLINE title for the 6th consecutive year, Air Tahiti Nui is delighted to receive another award from APEX and IFSA. The Polynesian company now wins the Best on-board food and beverage category for the South Pacific region. 
APEX, The Airline Passenger Experience Association, annually ranks international airlines and celebrates the best ones with prestigious awards. 
The APEX/IFSA Awards 2024 are based on passenger ratings of nearly one million flights and 600 airlines. Each year, travelers are invited to give their feedback on their travel experience in various categories: products, services, cabins, equipment, food and beverages... All these ratings are thus collected and analyzed by APEX in collaboration with Porsche Consulting to deliver the famous APEX Official Airline Ratings™, a mark of quality and excellence in the aviation industry.
This 2024 edition rewards Air Tahiti Nui in the Best inflight Food & Beverages in the South Pacific. The Polynesian airline is indeed happy to offer meals on board all its long-haul flights. Snacks and meals are included in the fares of each of its three classes of travel. Food is also served with a wide selection of hot and cold beverages. Air Tahiti Nui carefully selects its menus to delight its passengers' taste buds. The combination of culinary cultures from French Polynesia, France and Asia offers a unique and delicious travel experience. The airline also adapts its menu to its guests' needs: a selection of 11 special meals is available for travelers with specific dietary requirements.
In Poerava Business Class, a multi-award-winning wine list also awaits passengers. This selection, created by Olivier Poussier, voted best sommelier in the world in 2000, enhances every meal on board. 
Each passenger on board the Tahitian Dreamliner is offered a true sensorial journey. The care taken by the Polynesian airline to ensure the quality of its food and beverages delighted the passengers who gave their feedback for the APEX ranking. This title is therefore a wonderful reward, welcomed with emotion by Air Tahiti Nui's teams.
The Award ceremony took place on Thursday, November 9 in Singapore, during the FTE APEX Asia EXPO. This major event, organized by Future Travel Experience (FTE) and APEX, brought together major names in the aeronautics industry over two days, to discuss the future of air transport and present innovations in the sector.